C3 is our 9th-12th grade ministry and is a crucial time in a student's life as they prepare for college and adult life. In C3, students will gain knowledge and a deeper understanding of how to navigate current culture with a biblical worldview in mind. Students here will dive deeper into theology and Scripture so that they are ready to fully live out their faith when they enter into the next phase of life, potentially outside of CCC and/or their home.
In C3, students will experience small groups, large group teachings, fun games, and many events and trips that will expand their view of the world that God has created and focus on serving and loving people in our community and outside of it. We make everything we do with purpose so that students are able to connect with God, their leaders, and each other.
C3 meets on Sunday nights from 6:30-8 PM in the Warehouse at CCC. All are welcome to come and join us!
Schedule
C3 meets most Sunday nights during the school year from 6:30 pm - 8:00 pm in the Warehouse.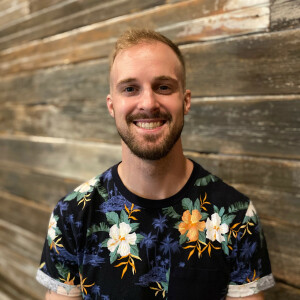 Matt King
Student Ministry Director