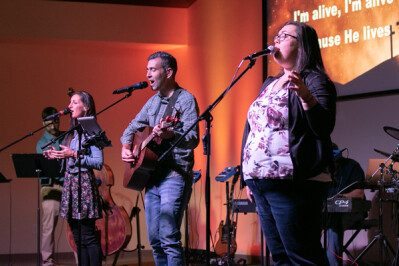 WHAT ARE THE SERVICES LIKE?
A casual setting which includes modern music and relevant Bible teaching. The music has a contemporary sound and meaningful, memorable lyrics to help us connect in worship with God, and prepare our hearts for hearing God's Word. The teaching is practical and biblically-based. Sometimes we explore a book of the Bible, sometimes it's a specific topic, and sometimes we focus on life issues such as relationships or finances.
Follow us on Facebook to see our most recent livestream!