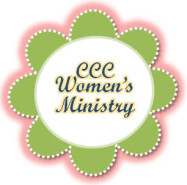 If you have a desire to connect with other women, build relationships, and deepen your walk with God, CCC's women's ministry provides Bible studies starting in September, January, and June.
To see a list of current Bible studies & to sign up, click on the link below.
THEME: Come to the Table
"Where one or two gather in my name, there I am with them." Matthew 18:20

UPCOMING EVENTS
Feb
8
Friday, February 08, 2019, 7:00 PM - 9:00 PM
INTERESTED IN SERVING?
Would you like to volunteer with the women's ministry at CCC? Contact us by completing the form below!

Susan Meck
Women's Ministry Leader