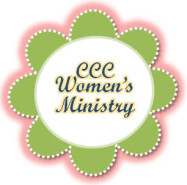 If you have a desire to connect with other women, build relationships, and deepen your walk with God, CCC's women's ministry provides Bible studies starting in September, January, and June.
To see a list of current Bible studies & to sign up, click on the link below.
THEME: Come to the Well

In John 4:10, Jesus replied, "If you only knew the gift God has for you and who you are speaking to, you would ask Me, and I would give you Living Water."
UPCOMING EVENTS
INTERESTED IN SERVING?
Would you like to volunteer with the women's ministry at CCC? Contact us by completing the form below!

Susan Meck
Women's Ministry Leader