Ladies' Christmas Tea 2018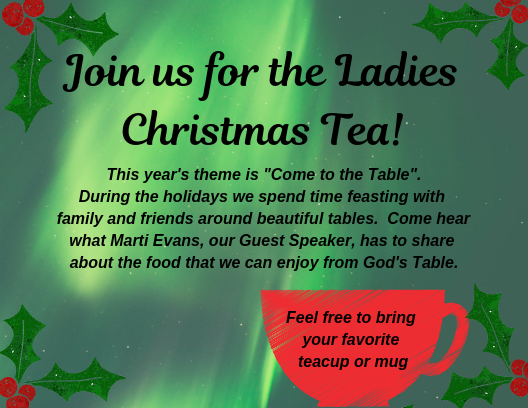 Tuesday, December 04, 2018, 7:00 PM - 9:00 PM
Please join us for the Ladies Christmas Tea on Tuesday, December 4th from 7-9 pm, in the Sanctuary at CCC. Our guest speaker for the event is Marti Evans. Feel free to bring your favorite tea cup or coffee mug!
Sign up for this free event by December 2nd.
You may sign up online or by calling the church office at (717)312-8222.